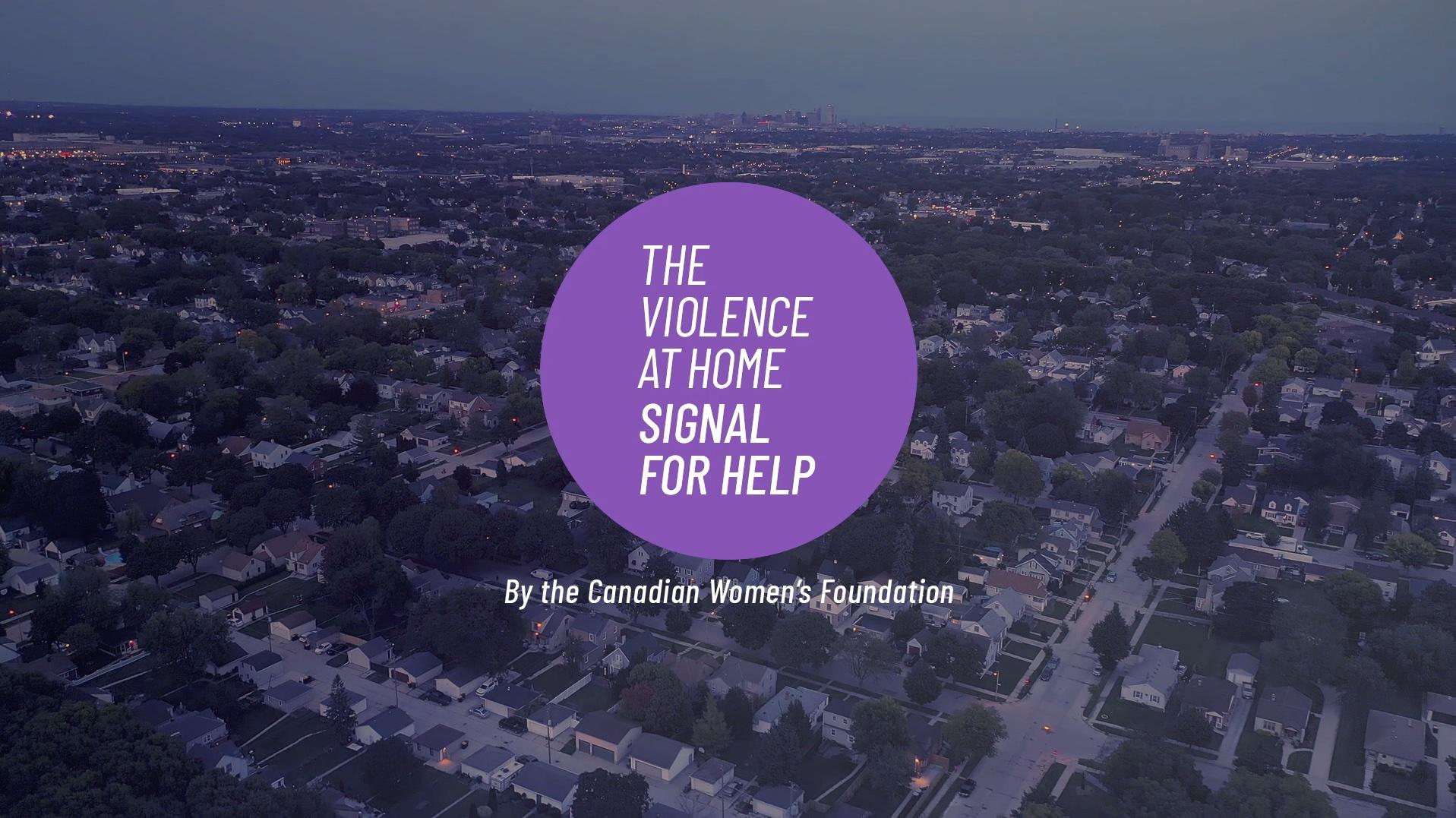 Signal for Help
Canadian Women's Foundation
Overview
During the onset of the pandemic, a surge in domestic violence was anticipated by the Canadian Women's Foundation. The pandemic-induced lockdown measures furthered the problem, with victims of abuse being even more closely controlled and monitored than usual.
TBWA was tasked with finding a way to combat this devastating increase in domestic violence by providing a tool that victims could safely use during lockdown to seek help.  
The Challenge
When women face violence at home, they aren't free to do as they choose. Their communications are often monitored and they have little, if any, privacy. Now imagine how much worse that is in a lockdown – victims of abuse may have no escape or reprieve. 
For these women, asking for help would be more difficult than under normal circumstances, because of a cultural shift in how we communicated during the pandemic. There was no simple, covert way to ask for aid since communication with the outside world was more limited than ever. We needed to create a tool that victims could use to safely signal that they needed help without being detected.  
The Solution
We created a communications tool called Signal for Help – an untraceable and discreet one-handed gesture designed as a continuous hand movement that could be easily visible over a video call.
The signal involves holding your hand up to the camera with your thumb tucked into your palm, folding your fingers down and trapping your thumb in your fingers. It means, "reach out to me safely".
The one-handed gesture was intentionally designed so that victims could use it while holding a mobile phone in their other hand. Because social media and video calls became our primary forms of communication in lockdown, the decision was made to share the signal through online channels.
The Results
5 billion +
Organic media impressions
1,600
Coverage in over 1600 articles across the globe 
45
Covered in over 45 countries 
2,550%
Spike in traffic to the Canadian Women's Foundation website 
5
Five real lives were saved thanks to the signal